The story of refurbishing a
14' Peterborough "MERMAID" canoe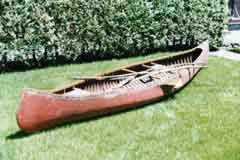 The Mermaid needs some TLC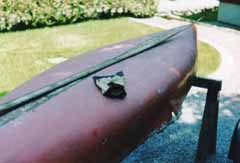 Keel will be replaced
Worn out canvas will be replaced
Seats and thwart removed, rope keeps canoe in shape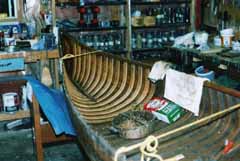 Starting the removal of the inside varnish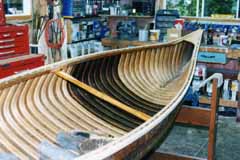 Old dark varnish almost gone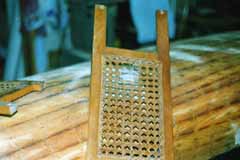 Damaged cane seat to be recanned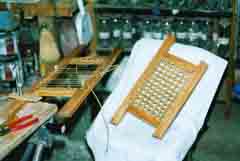 New seat woven in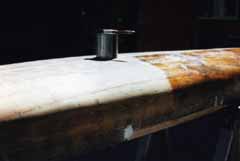 Hull receives a coat of varnish to seal cedar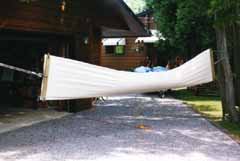 New canvas stretched "hammock style"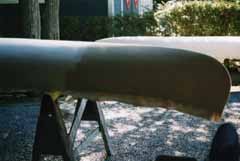 New canvas saturated with zinc naphthaneate and linseed oil to preserve canvas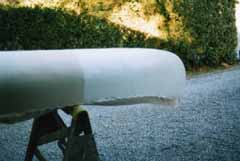 New canvas painted with oil base primer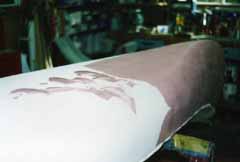 Canvas gets a coat of filler, one more to follow after sanding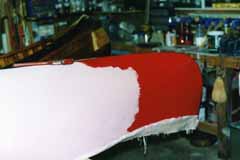 Hull gets1st coat of oil base exterior enamel, two more to follow, wet sanded between each.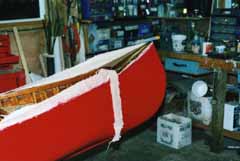 Canvas trimed at gunnwale edge.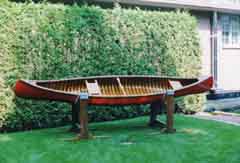 14' Peterborough "Mermaid" is finished.